Promoting socially responsible behaviour and doing business ethically.
Workplace
Equality & diversity
Developed by members of the Bar Council Equality and Diversity Committee, all Chambers staff undertake an Introduction to Equality and Diversity training course.  The training aims to raise diversity awareness through a series of practical case studies drawn from the experience of applying equality and diversity policies in chambers plus a summary of the legal and regulatory duties.  All members and key staff attend Fair Recruitment and Selection training to ensure that selection criteria is applied consistently through the selection process.  Key recruiting members and clerks attend Unconscious Bias training to help them recognise bias, avoid discrimination and support a culture of diversity in the workplace.
The First 100 Years
The First 100 Years is a ground-breaking history project, supported by the Law Society, the Bar Council and CILEx, charting the journey of women in law since 1919.  The project aims to ensure a strong and equal future for all women in the legal profession by raising awareness about their history and inspiring future generations of female lawyers.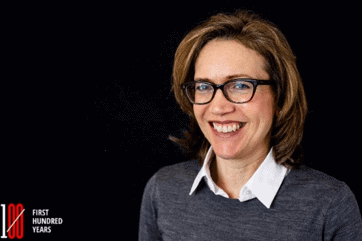 Charlotte May QC attended at the Law Society in London on International Women's Day to take part in a new photography project to capture the faces of women in law today, as part of the project's centenary celebrations.  Photoshoots also took place in Cardiff, Belfast and Edinburgh.
IP Inclusive
We are members of IP Inclusive, which is a collection of individuals and organisations in the IP sector, who have come together to make our community more inclusive, diverse, open and fair.  The initiative is run by the sector, for the sector, on a voluntary basis.  It brings together IP professionals of all types, at all levels of seniority, from all kinds of working environments and in all parts of the UK.  Its objectives are to promote and improve equality, diversity and inclusions through the UK's IP professions.
Wellbeing
All our Barristers, staff and their immediate families have access to an Employee Assistance Programme.  This 24 hour confidential helpline, provided by Health Assured, offers support through many of life's issues or problems.  Some example categories are stress/anxiety, relationship advice, counselling, financial wellbeing, family issues and medical information.
Flexible working
We support applications for flexible working patterns.  Some of the benefits of flexible working include a better work-life balance and reduced levels of absence/stress.
London Living Wage
As part of our ethical approach to business, we are an accredited London Living Wage employer.  This means that all employees and all contracted cleaning staff are paid the London Living Wage or more.
The customer/supplier relationship is important to us and we pay our invoices in a timely manner.
Community
Pro bono
We are members of Advocate, which is a charity that finds free legal advice help from barristers.  Some of our barristers are members of CLIPS (Chancery Bar Litigants in Person Support Scheme).  This scheme operates by having Barrister volunteers making themselves available on each applications day during term time.  We are also a member of IP Pro Bono which is an initiative that provides intellectual property advice and legal support for Claimants and Defendants in IP disputes.
Moot trial
We are proud to support Oxford University every year with its moot trial.  Mooting enables students to engage with and think deeply about interesting and topical legal issues, enhance their advocacy, legal research and writing skills and work closely with and learn from their peers.
London Legal Walk
In June 2022, a team of walkers from 8 New Square took part in the annual 10K London Legal Walk, which is sponsored by The Law Society and LexisNexis.  The team joined 15,000 people walking to help raise funds for the London Legal Support Trust.  The Trust works to support law centres and legal advice agencies in London and the South East.  These institutions provide access to justice for the most vulnerable by giving free legal advice.
The route took the team from Carey Street along the embankment towards the Serpentine then back again, via the Mall and the Strand, finishing at the Law Society.  Through very generous donations we raised £1,905.
Theo Savvides Law Scholarship
Each year we contribute to the Theo Savvides Law Scholarship in memory of Bristows' Joint Managing Partner, Theo Savvides, in conjunction with Bristows LLP.  The scholarship is given to one UCL Law LLB student and covers full tuition fees plus living costs for three years.  In addition, the recipient is offered the opportunity to participate in Bristow LLP's work experience programmes.  The Scholarship criteria reflect Theo's commitment to social mobility and support for the next generation of bright legal minds.
BAILII
We are happy to support BAILII, which is the British and Irish Legal Information Institute, a charity whose supporters are largely in or connected to the legal profession.  BAILII is an essential part of our rule of law fabric.
BAILII provides free internet access to the most comprehensive set of British and Irish primary legal materials that are available.  In August 2019, BAILII included 102 databases covering 10 jurisdictions.  The system contains around 169 gigabytes of legal materials and around 1,001,463 searchable documents.
BAILII makes its website available on a subscription-free basis for the benefit of the public, including pro bono organisations, neighbourhood law centres, students and users in developing countries.  BAILII incurs substantial running costs in maintaining its database and website, and is dependent on a continuing flow of donations in order to remain in operation.
UCL Institute of Brand & Innovation Law
We are proud to sponsor The Institute of Brand and Innovation Law (IBIL) at UCL Law.  The Institute provides a unique forum for academics, the judiciary, policy-makers, the professions and users of the IP system to come together and exchange ideas on cutting-edge IP issues. IBIL's team of IP academics is led by Professor Sir Robin Jacob, inaugural holder of the Sir Hugh Laddie Chair in Intellectual Property Law.
The Dickson Poon School of Law at King's College, London
We sponsor, via The Strand Trust, an annual Intellectual Property award for a student at The Dickson Poon School of Law at King's College London.
Environment
Water
Our British bottled water is produced by Belu, comes in lightweight ethical glass using recycled content and is 100% recyclable.  Belu invest 100% of its net profits into WaterAid, the international development charity determined to make clean water, decent toilets and good hygiene normal for everyone, everywhere.  Elsewhere in Chambers we have environmentally friendly mains-fed water coolers.  These help to reduce bottle production, with fewer deliveries and collections of bottles, and minimise transport emissions and pollution.
Book recycling
We have donated Weekly Law Reports, Fleet Street Reports and Reports on Patent Cases to Guyana, with the help of bookstore Wildy & Sons and AGX Logisitcs UK.  We have also donated legal books to the WhiteAdder Trust, which utilises these books primarily for export for re-use by law students or solicitors and barristers studying or setting-up practice in Africa, the Caribbean and the Far East where British Law is still followed.
Cycle to Work Scheme
We are members of the Cycle to Work scheme, which is part of the UK Government's Green Plan Initiative, introduced to promote healthier journeys to work and to reduce environmental pollution.
Other initiatives
We are continuously looking for ways to reduce our negative impact on the environment.  Some examples of this are:
using 100% degradable and recyclable photocopier/printer paper and double-sided printing as standard
think before we print
comprehensive recycling policy for paper, cardboard, plastic and glass
rechargeable batteries and battery recycling
energy saving lightbulbs and motion sensors for lighting in kitchens and bathrooms
switching off lighting at the end of each day
sleep mode for all computers after a period of inactivity
commitment to reduce single-use plastics