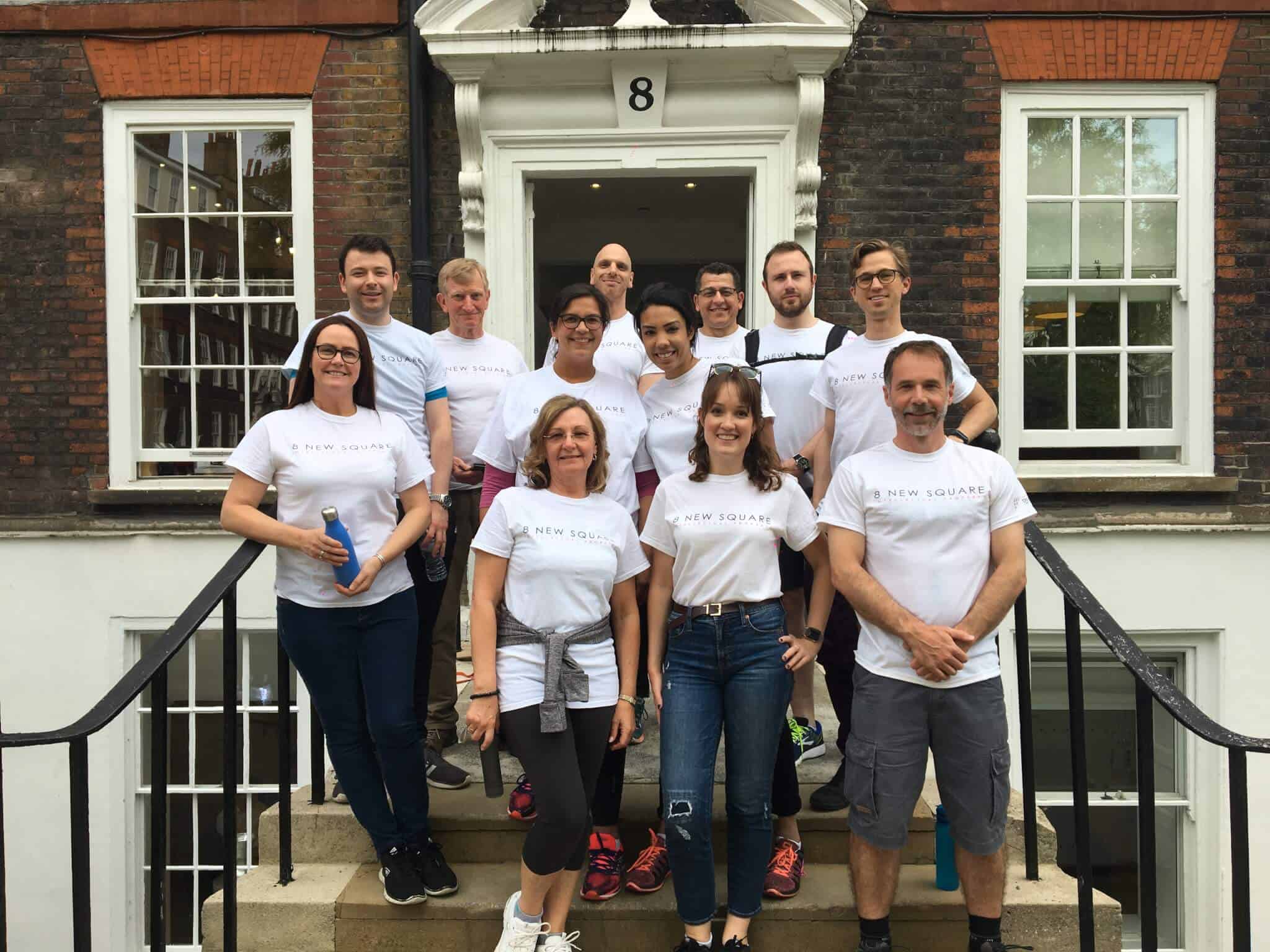 On Monday 17th June, a team of walkers from 8 New Square took part in the annual 10K London Legal Walk, which is sponsored by The Law Society and LexisNexis.
The team joined 15,000 people walking to help raise funds for the London Legal Support Trust.  The Trust works to support law centres and legal advice agencies in London and the South East.  These institutions provide access to justice for the most vulnerable by giving free legal advice.
The route took the team from Carey Street along the embankment towards the Serpentine (for half way refreshments) then back again, via the Mall and the Strand, finishing at the Law Society.
Well done to everyone who took part and congratulations on raising £3,120!  Thank you very much to everyone who so generously donated.